Power food for your hard working bees
With Ambrosia© your bees will enjoy food of the highest purity and digestibility. Ambrosia© is a ready-to-use -, sucrose-based feed – easy to use and has a long shelf life. The fact, that is is odour-free, makes it safe from predators.

Ambrosia© Syrup
– comes the closest to natural bee feed
– guaranteed hassle-free acceptance by the bees
– ideal for early and late winter feeding
IBC of 1360 or 870 kg syrup
Jerry can of 12,5 kg – 60 cans on a pallet
Bulk – max 24 Tons – Max shared by 3 adresses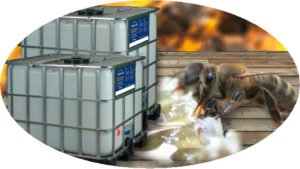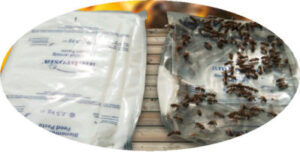 Ambrosia© fondant
-its micro-fine sugar crystals is easily ingested by bees
– optimally suited for feeding during lack of honey flow
– best suited for queen breeding in multiple frame mating nucs and one frame mating nucs.
Box with 5 x 2,5 kg bags – 64 boxes on a pallet